There are many pharmacological treatment options both stimulant and non-stimulant therapies. Your specialist ADHD medical practitioner, clinical prescriber are skilled experts in the treatment options. An explanation of how medication works can be watch in this VIDEO.
The availability and legislation around treatments vary throughout the world and your specialist ADHD prescriber has the expertise to ensure that treatments options are tailored to everyone's considerations. Often ADHD presents and overlaps with other related conditions such as anxiety, depression and can be linked to other conditions such as eating disorders, drug and alcohol, bipolar, obsessive-compulsive disorder.
Information About ADHD Treatments
ADHD medication may support a child or adult to manage their ADHD symptoms. A multimodal approach is the most effective way to manage everyday life and help to control behaviours that are associated with a diagnosis of ADHD.
A combination of treatments including medication, psychotherapy, education and knowledge Treatments for adults can include medication, psychotherapy, education or training.
In Australia there are several different types of medications that are either short acting or long acting.
Stimulants are the best-known and most widely used ADHD medications. Between 70-80% of children with ADHD have fewer ADHD symptoms when taking these fast-acting medications.
Nonstimulants were approved for the treatment of ADHD in 2003. They do not work as quickly as stimulants, but their effect can last up to 24 hours.
In Australia only authorised prescribers/medical professionals can prescribe medication. It can take trials of different medications and doses adjusted to meet each individual's needs. may need to try different medications and doses.
As with all medications the effect of medication can be quite different and can affect people differently therefore it is extremely important that effective monitoring forms part of the diagnosis and treatment.
ADHD Foundation recommends the following links to learn more about diagnosis and treatment throughout the lifespan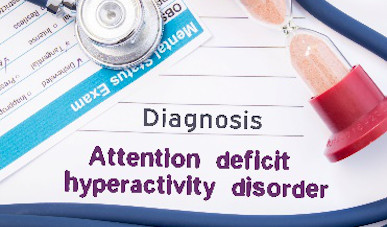 What is the difference between Psychiatrists and Psychologists?
Some psychologists can diagnose ADHD; however, initial medication is only prescribed by a psychiatrist or a paediatrician in Australia when medication has stabilised; in some circumstances, ongoing management conducted by another medical practitioner. Delays in obtaining that initial diagnosis and having medication prescribed can take several months.
There are very few ADHD specialists available in Australia, and appointments can take some time, therefore creating much pressure getting that initial script. However, the ADHD Foundation is hopeful that this will change in short to medium future, with more professionals trained to treat ADHD. The ADHD National Helpline at support@adhdfoundation.org.au or call on us on 1300 39 39 19 for assistance.
In preparation for a psychiatrist appointment, please see the preparation link. As ADHD is individual to each individual, some people manage their ADHD positively without medication and flourish. Others need more assistance and treatment to manage their lives successfully.
Do I Need Medication?
No treatments are 100% effective, but medications is recognised as giving the most effective benefits. The best results are when medication is combined with other non-pharmacological treatments such as cognitive behaviour therapy, ADHD Coaching and psychotherapy for associated conditions.
ADHD Medication Regulations
Rules and regulations across Australia vary from State to State and because of this can be very confusing for people who are required to travel across borders for extended periods. It is important to be aware of these variations if moving from State to State. More information is available here ADHD Stimulant Prescribing Regulations & Authorities in Australia & New Zealand – AADPA
Recently the PBS (Pharmaceutical Benefits Scheme) removed the age restriction (previously 18years) to allow adults over the age of 18 to be eligible to have a PBS Script, however there are restrictions that need to be considered. The ADHD Foundation has prepared a Factsheet to assist in understanding these restrictions.
Managing Medication For Children And Adolescents With ADHD
A comprehensive multimodal consisting of medication, medical, educational, behavioural, and psychological interventions is generally the best approach for best treatment options for ADHD in children and young adolescents. ADHD is a long-lasting disorder that can be a major risk factor to mental health in adulthood. Consequently, there is a need for adolescents and young adults to be able to have continual benefit from specialised therapeutic services. Therefore, monitoring and care transition in the 17–25 years age group is a crucial public health issue (Swift et al, 2014.In France, some young adults with ADHD do not benefit from coordination, personalised and well-prepared transitional support from childhood to adulthood. LINK to study
What About Alcohol, Drugs And ADHD?
Teenagers and young adults often a reduced ability to focus and concentrate are some of the symptoms of ADHD and because of the impulsivity that comes with ADHD often lead teens and young adults to engage in drugs and alcohol. Contrary to some beliefs that ADHD medications are the gateway to drug and alcohol abuse, but this is not the case. It is more likely that a teenager or young adult with ADHD and has not had a clinical diagnosis will engage in these activities. Studies recommended that parents have accurate information and engage in conversation with their child at a young age by explaining the vulnerabilities they can face to support the child to avoid trouble by not engaging in illicit drug activity. Recent indications are that if a young person avoids illicit drugs and alcohol until 21 years, they are more likely to not engage with these activities as an adult. READ MORE