ADHD Foundation, "Enhancing lives, creating change"ADHD Foundation in Australia is a not-for-profit registered charity, and we are here to help "because EVERYONE deserves a chance to shine" in their own UNIQUE way. With a wholehearted commitment to making our customers' lives better and brighter, we're the ADHD Foundation with a focus on ADHD. Our team of experienced, qualified, and knowledgeable professionals apply a customer-centric approach to all that we do.At the Foundation, we work to make the lives of people with ADHD better, easier, and simpler. Whether it's accessing much-needed support, speaking to a trusted and professional community which can provide advice or simply being a safety network.
ADHD Foundation Australia and ADHD Foundation UK have connected and share resources and opportunities. Both organisations are committed to making a difference for people with ADHD Foundation UK has been commissioned by the NHS and Local Authorities for the provision of psycho educative interventions for families and psychological therapies.
ADDitude is a magazine and online resource centre which provides advice and support for parents and adults who are living with ADHD.
This organisation wishes to provide access to evidence based information which is centred on scientific research, some of which is free and some which is via a paid subscription. Two links which have some free information are listed below.
Just as ADHD Foundation believes that "everyone deserves a chance to shine" Adhd Europe is all about advocating on behalf of advocate on behalf of people with ADHD. It is all about people with ADHD and their rights to have equal access to diagnosis and treatment, and serve as a platform for our member organisations to share information and collaborate on research to help the European community.
Multimodal Treatment for ADHD Across the Lifespan – ADHD Europe
Practical-Guide-finding-coach-for-your-ADHD-v29June20-.pdf (adhdeurope.eu)

Children and Adults with Attention-Deficit/Hyperactivity Disorder (CHADD) was founded in 1987 in response to the frustration and sense of isolation experienced by parents and their children with ADHD. At that time, one could turn to very few places for support or information. Many people seriously misunderstood ADHD. Many clinicians and educators knew little about the disability, and individuals with ADHD were often mistakenly labeled "a behavior problem," "unmotivated," or "not intelligent enough."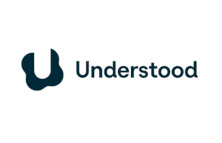 Like ADHD Foundation Australia, Understood is also a non-profit dedicated to serving the millions of families of kids who learn and think differently. The ADHD Foundation albeit an international organisation information available on their site is excellent.
Since 2014, Understood has served millions of families of kids who learn and think differently. In 2012, our Workplace program was created and has helped thousands of people with all types of disabilities find meaningful employment at inclusive companies.
Young minds is an organisation in the UK that supports young people with the pressures the face.; awareness of the issues has grown but social stigma and misconceptions remain; and although the prevalence of mental health problems has increased, accessing services is as hard as ever.
Verywell Mind is a trusted and compassionate online resource that provides the guidance you need to improve your mental health and find balance. Our library of more than 4,000 pieces of content, created and refined over the past 20+ years, has been written by more than 100 healthcare professionals and industry experts including experienced doctors, therapists, and social workers, and then vetted by board-certified physicians. We give you the resources you need to feel happy and healthy.
CADDRA is a Canadian non-profit association. We are a coalition of health professionals who support patients with Attention Deficit Hyperactivity Disorder (ADHD) and their families.
As leaders in the field, our members conduct research, treat patients, and write the Canadian Guidelines on ADHD (4th edition, 2018). The guidelines include the CADDRA ADHD Assessment Toolkit which allows front-line clinicians to conduct a standardized overall assessment. CADDRA provides training and support to health professionals about ADHD.
ADHD Institute is an educational platform developed and funded by Takeda. The site provides regular summaries of selected journal articles from ADHD scientific and clinical research. The recommendations and opinions that are expressed in these articles are those of the authors. You will find the most recent publication under Publications on this page.
The UK Adult ADHD Network (UKAAN) was established in March 2009 to provide support, education, research and training for mental health professionals working with adults with Attention Deficit Hyperactivity Disorder (ADHD). UKAAN was founded by a group of experienced mental health specialists who run clinical services for adults with ADHD within the National Health Service. The Network was established in response to UK guidelines from the National Institute of Health and Clinical Excellence (NICE, 2008) and the British Association for Psychopharmacology (Nutt et al., 2007) which for the first time gave evidence based guidance on the need to diagnose and treat ADHD in adults as well as in children; and in response to the relative lack of training.